For those of you that celebrate, appreciate, or just tolerate Halloween, I offer you a cosmic witch to look out for!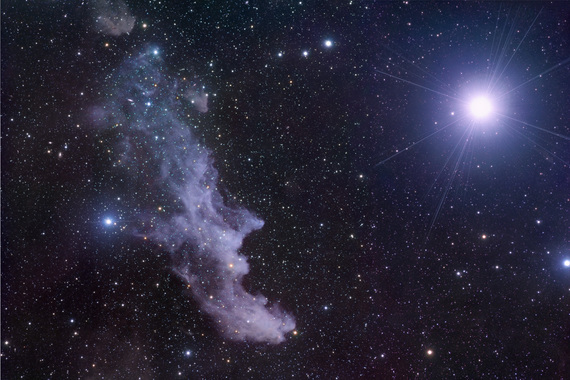 Catching some rays from Orion's blue supergiant – Rigel, the witch is actually a reflection nebula (hence the bluish color) that is over 50 light-years long.   The Witch Head Nebula (IC 2118) is about 1000 light-years distant, so we have nothing to fear from this witch on Halloween!
Click the link for more information about, and a larger image of the Witch Head Nebula.
Till next time,
RC Davison